Earlier Versions
| | | | | | |
| --- | --- | --- | --- | --- | --- |
| Fantastic Creatures Zip release | 166.57 MB | Dec 24, 2018 | - | 221 | Download |
Description
Fantastic Creatures !
And Where to Fight Them !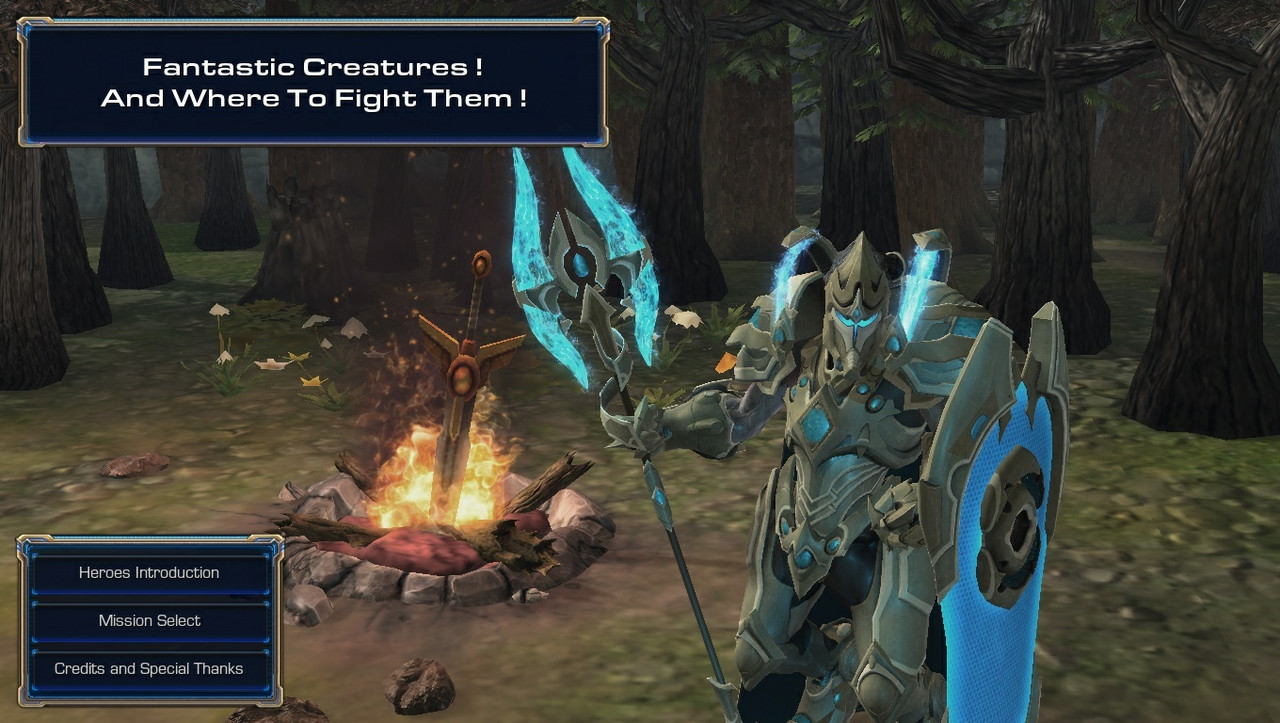 This is a compilation of the boss fights from the Noir Universe.
Not a campaign, no politics, no final big bad.
Features
10 Creatures to fight, each with different star.
1 star is the weakest, 5 star is the strongest.
1 Star – Kraith
2 Star – Durga
2 Star – Naraka
3 Star – Chrome
3 Star – Najka
4 Star – Armin
4 Star – Eren
4 Star – Ymir
5 Star – Naktra
5 Star – Void Kerrigan
3 team to choose from.
The Hammer of Dawn [The team that start it all!]
– Kyra Han
– Mira Kel
– Ben Ar
The War Heroes [Noir : Automata]
– Sin Ar
– NS 5
A.C.C Special Ops [Compilation of heroes]
– Marie Gold
– Handsome Jack
– Kaiser
Missions Preview
For those wish to see the preview can go here :
Mission Preview : Fantastic Creatures ! And Where to Fight Them !
How to Play
For those having trouble, Hockleberry made a step by step tutorial on how to, get it here :
How to play custom campaign
Requirement
StarCraft II Legacy of the Void.
Fantastic Mods and Maps file [Inside zip bundle].
Don't forget to turn subtitle and TIPS on.
Forum Feedback 
Find it too easy or too difficult, have something that you like / don't like?.
Or perhaps you find an error / bug that I might have missed out.
Have ideas to better improve the battle ?
You think the star does not match ?
Or simply just wants to talk about it? 
Custom Campaign Initiative
What is the Custom Campaign Initiative?
Starcraft 2 custom model creators :
Alleyvipersc2
DaveSpectre122
Hammer107
WingedArchon
Starcraft 2 custom icon creators :
Supernova134
SoulFilcher
Flinkelinks
Starcraft 2 custom model creator and map tester :
Starcraft 2 Youtubers :
DeltronLive 
JayborinoPlays 
Goodluck and have fun.